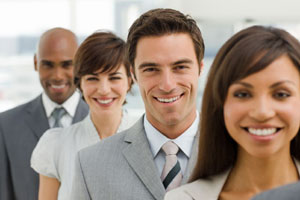 NAVA Group is reimagining Africa's potential with forward-thinking innovation through the application of cultivated experience gained on the ground.



We are always seeking ways to be part of the solution: We pledge and donate 3 percent of our profits to support STEAM (Science, Technology, Engineering, Arts and Math) for girls.


We stand up to the challenges with simplified, commonsense models that work.


NAVA Consulting Group, LLC is a Washington, D.C.-based woman-owned small business firm dedicated to Sub-Saharan Africa. We provide advice, technical support and managed services to private firms, nonprofits and government agencies. In particular, NAVA Group targets opportunities in education, technology, health, and human and social development. We draw upon a network of partners and experts, in varying sectors and functions, who are Africa specialists ready to be mobilized on demand to best support our clients.

Accountability
Through regular contacts and reporting, internal interviews and progress updates, NAVA Group's clients enjoy a constant flow of two-way communication in order to ensure that expectations are not only met but exceeded.

What particularly sets NAVA apart from our competitors is our cost effectiveness: We do not have the overhead-with multiple layers of management - that many of our competitors have, yet we are able to offer the same level of experience and talent. In sum, our clients pay a lower cost for our services, while enjoying the same level of professionalism and expertise as that offered by our competitors.



Testimonial
"Few years back, eSoftBank started engaging in business with NAVA and ever since, our business returns have increased. We have learned the secret why NAVA Consulting Group is excelling to the heights in the region. NAVA does not aim for huge profits like most of our local business in the area. It motto is earn little, acquire many customers! eSoftBank has adapted it and trust me, it yields the results extremely quick. Due to this and many more benefits, we at eSoftBank Enterprises support NAVA Consulting Group,because NAVA's Success is eSoftbank and Tanzania's success." - Jimmie Mshumbusi


NAVA is Forward Thinking. Committed to simplified innovative solutions that will leave a footprint for a better tomorrow...


Economically Disadvantaged Woman Owned Small Business



NAVA HUBZone Certification: # 58891